One Day in Marseille: Uncover Astonishing Local Treasures
First time in Marseille, and you're excited? I'm excited for you too! Bienvenue a Marseille, the vibrant port city nestled on the stunning Mediterranean coast of France. With its rich history, fascinating culture, and picturesque landscapes, Marseille offers an unforgettable experience for travellers. 
Okay, before I head on further and start throwing all the bougie French places' names, have you had your bucket hat on? Got your water bottle with you? Now, wear some good sandals or shoes cause there will be a lot of walking and discovering a la Marseillaise with me. 
In this one day in Marseille itinerary guide, I'll take you on a day's journey filled with fun, immersive activities that will allow you to embrace the Marseillais spirit truly. So let's dive in and make the most of your day in Marseille!
DISCLAIMER: This post contains some affiliate links, which I may earn if you click on them at no extra cost. I hope you find the information useful and will continue to help me provide you provide high-quality travel guides.
---
Morning Activities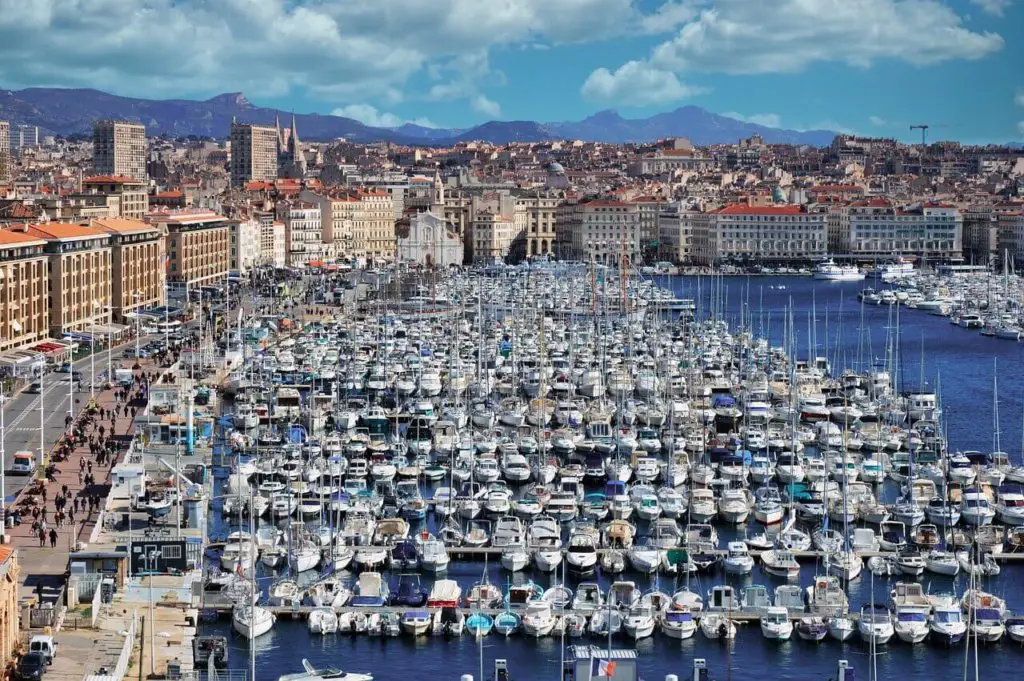 Start your day by immersing yourself in Marseille's local culture and history. Head to the city's heart and visit the Vieux Port (Old Port), the bustling hub that has been the centre of maritime activity for centuries. Watch the fishermen unloading their catch and observe the colourful boats bobbing in the water. 
What I'd like to do here usually is to grab a pain au chocolat and spend 5-10 minutes absorbing the fresh salty air in the morning. It feels like you are in a cinematic film, where you stand still, and life moves around you.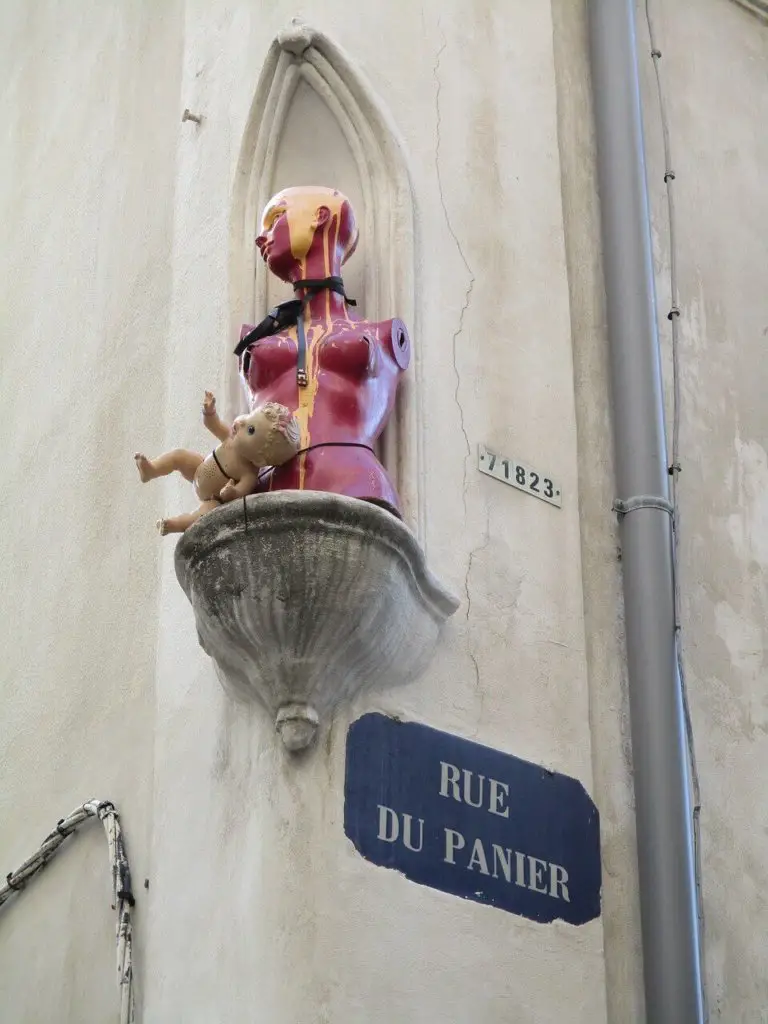 Next, stroll to Le Panier, the city's oldest neighbourhood and also one of Marseille's Instagram spots. Lose yourself in its narrow, winding streets adorned with vibrant street art and charming pastel-coloured buildings.
Stop by the Vieille Charité, an architectural masterpiece that now houses museums and exhibitions showcasing art and history. As you explore Le Panier, don't miss the opportunity to savour a traditional Marseille breakfast at a local café.
Indulge in a freshly baked pain au chocolat or croissant paired with a steaming cup of café au lait while soaking in the lively atmosphere around you. Sit and enjoy the art of people-watching. 
---
Noon Activities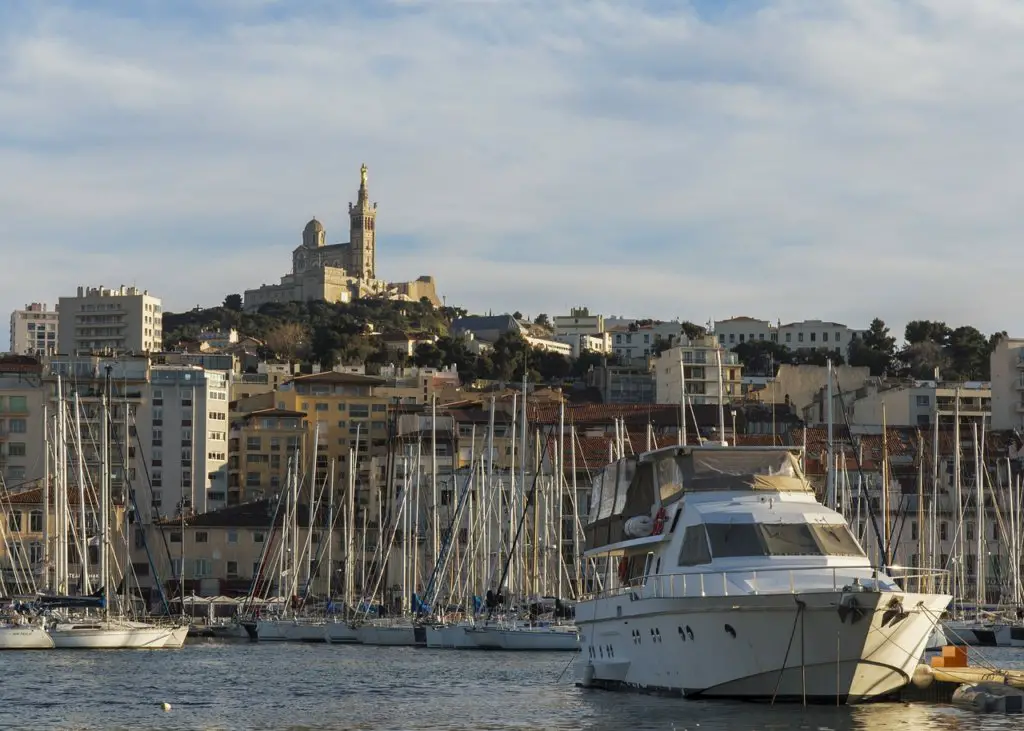 After a satisfying breakfast, head to the iconic Basilique Notre-Dame de la Garde, which is perched high on a hill overlooking the city.
Climb the grand staircase or take a short ride on the Petit Train to reach the basilica. Marvel at the stunning panoramic views of Marseille's coastline and harbour from the terrace, and don't forget to snap some photos as a lasting memory. 
To dive deeper into Marseille's seafaring heritage, make your way to the MuCEM (Museum of European and Mediterranean Civilizations). This modern architectural marvel showcases exhibits that explore the cultural diversity and historical significance of the Mediterranean region.
For a unique experience, venture to the nearby neighbourhood of Vallon des Auffes. This charming fishing village offers a picturesque escape from the city's hustle and bustle. Enjoy a delicious seafood lunch at one of the waterfront restaurants, savouring the freshest catch while enjoying the tranquil surroundings.
---
Evening Activities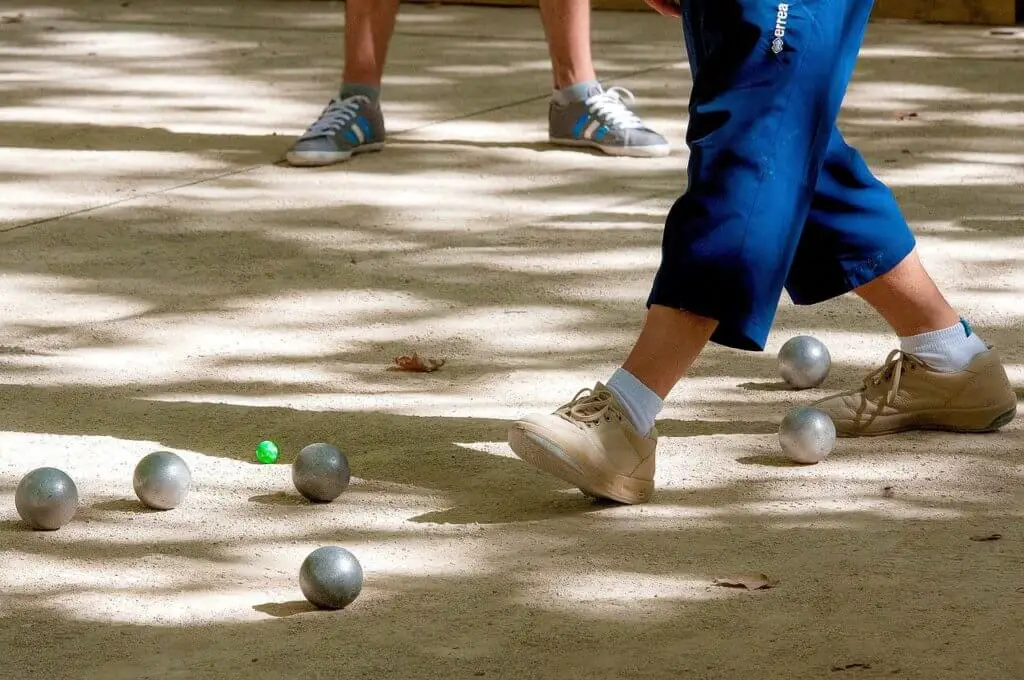 As the sun begins to set, embrace the Marseillais' love for boules by visiting one of the local pétanque courts. You can join in or watch the locals engaging in this famous game while enjoying a refreshing Pastis, the traditional anise-flavoured drink of Marseille.
Talk with the friendly locals and learn a few tips and tricks to improve your boules (ball) game.
---
Night Activities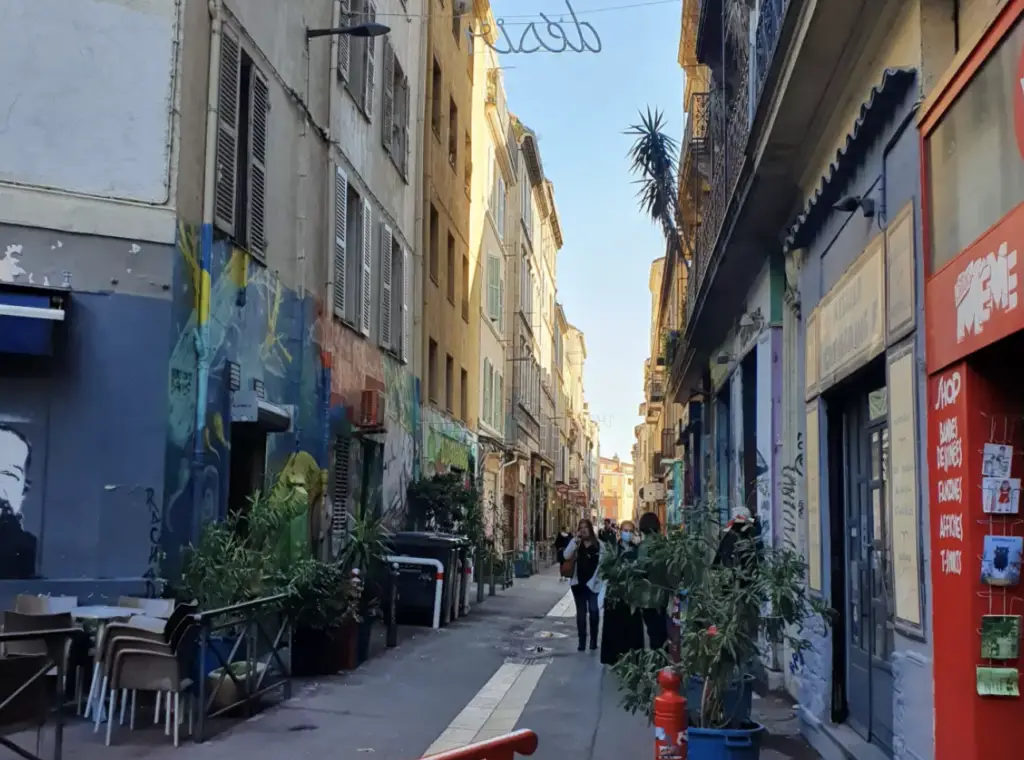 As the day transitions into the evening, immerse yourself in Marseille's vibrant nightlife scene. Explore the trendy neighbourhood of Cours Julien. It is known for its bohemian ambience, lively street art, and eclectic mix of bars and music venues.
Indulge in a delicious dinner at a local restaurant, sampling Marseille's famous Bouillabaisse or other regional specialities.
To truly experience the Marseillais joie de vivre, head to the Vieux Port once again to end your one day in Marseille itinerary. As night falls, the harbour transforms into a lively promenade with street performers, live music, and colourful lights illuminating.
---
Yes, one day in Marseille is not enough…
You shall not worry about your safety. All the above suggestions are safe and far away from the areas to avoid in Marseille. I wouldn't let you out of sight. As long as you stay within the city center, you're solid as a rock 😉
If you haven't fallen in love with Marseille yet by the end of one day and still looking for something to quench your curiosity and hunger for exploration, then extend one more day and head to the Calanques National Park, a short distance from the city centre, for an unforgettable south of France memories. 
Take a boat tour for a Calanques day trip from Marseille or hike along the rugged trails, surrounded by breathtaking limestone cliffs and crystal-clear turquoise waters. The coves offer an ideal spot for swimming at Calanques beaches, snorkelling, or simply basking in the natural beauty of this Mediterranean paradise.
I can genuinely tell you that one day in Marseille is not enough to suck in the Marseillais' local life. So, if you have an opportunity to spend a few days here, go for it. You'll not regret it 🙂
RECOMMENDED:
📍 The Best Places to Stay in Marseille
😋 The Essential Guide to Marseille Instagram Spots
A la prochaine, bisous.
Enjoyed reading this One Day In Marseille post? Pin it and save it for later :