Episode 1: The Real Truth of Living with a French Mom
The reality of living with a French mom is not all it's cracked up to be.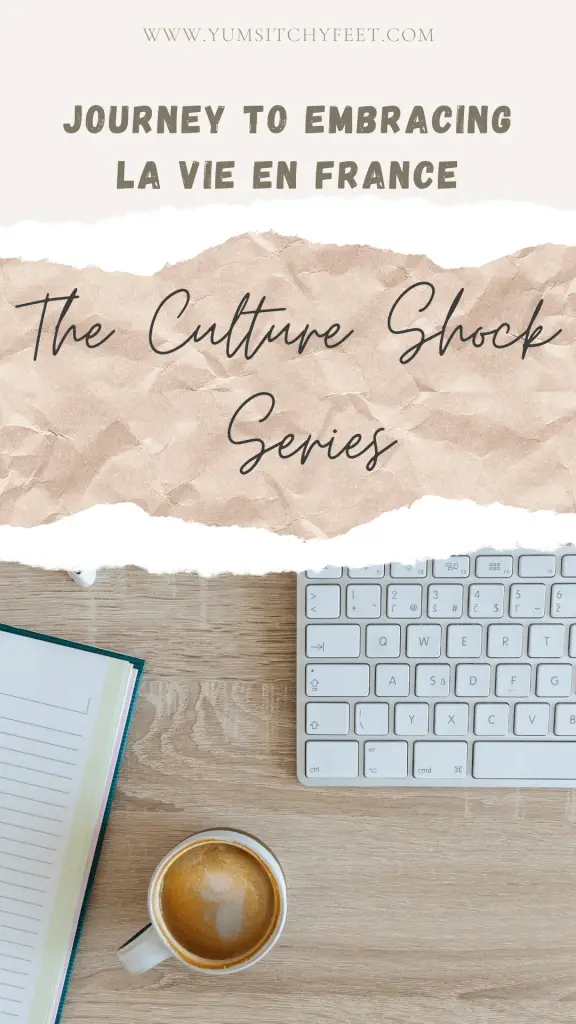 I guess the reality of living with a French mom was not exactly as per what I had in mind when I stepped foot in the land of baguette.
I always received these questions from random people when they found out I was living with a host mom in France.
How does it feel like living with a French mom?

How did you survive living with a French mom?
It's one hell of an experience I would say.
---
MeiLing was sitting opposite of me, at the other end of the table. She looked at me, I looked at her. We were in the kitchen, at the dining table. The table length was placed against the wall – covered with a red white checkered tablecloth. 
Béatrice was washing the pans in the sink, cleaning up the kitchen. She was done making us dinner. She turned around and looked at us.
"Is that alright? I made some rice. I know both of you really love rice."
MeiLing looked puzzled. I looked at my plate. It was definitely rice. But I was overwhelmed by what was served to accompany the rice.
It was a pastry. Well, something that looked like pastry. It has a very light texture. When you take a bite, you can see the layered, flaky texture, similar to a puff pastry. The taste was bearable. But eaten together with the rice, it was extremely unusual. It's like putting together cheesecake with plain nasi lemak. Or eating mille feuilles with quinoa.
My first thought was: "Is this something French that I will have to go through for the few years living here? "
---
Living with a French Mom
The first few days living with Béatrice was odd. She was my host mom, also known as une mère d'accueil. When I arrived in Aix, I was paired up with Mei Ling and we would be adopted by a French family. For my case, I didn't get like a family with a dad, a mom who have kids. I only had a host mom.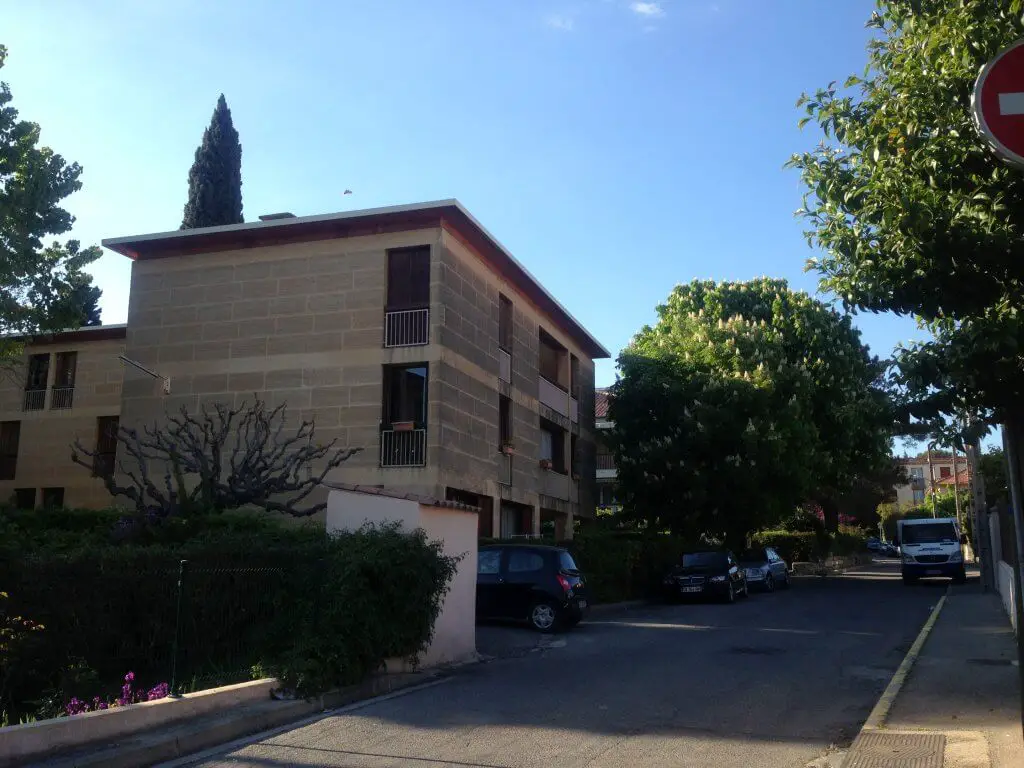 She was living alone, near Avenue Pierre Brossolette. The apartment was on the third floor. No lift. Only wooden, narrow, a thousand years old staircase, with a slight damp smell lingering around. I still remember, going up the stairs with a few luggage that weighs slightly over than 30 kg. 
MeiLing looked at the stairs. I was lost in words. 
"Is this for real? Need to carry the luggage to the third floor up this narrow staircase? No lifts..?" she blurted out.
Thankfully, two of our friends – one of them who used to have Béatrice as a host mom – came by to help us settle down. MeiLing and I would have taken ages if there were only the two of us to manage the luggage.
The layout of the house
As I entered her house, on the left, were the Living Room section and Dining Room section. Surprisingly, the section was very spacious, filled with wooden furniture.
Books arranged neatly. Natural sunlight pierced through the windows. The balcony decorated with fresh flowers. On the right-hand side, was the entrance to the kitchen. It was small, but it felt very homely.
As I went further down the hallway, on the right-hand side were the bathroom, toilet and where my room was situated. I was happy with the room even though it was smaller in size compared to MeiLing's room. It was quite convenient for me to go to the bathroom and the toilet. And at the end of the hallway, were Béatrice's room and MeiLing's room, on the left and right respectively.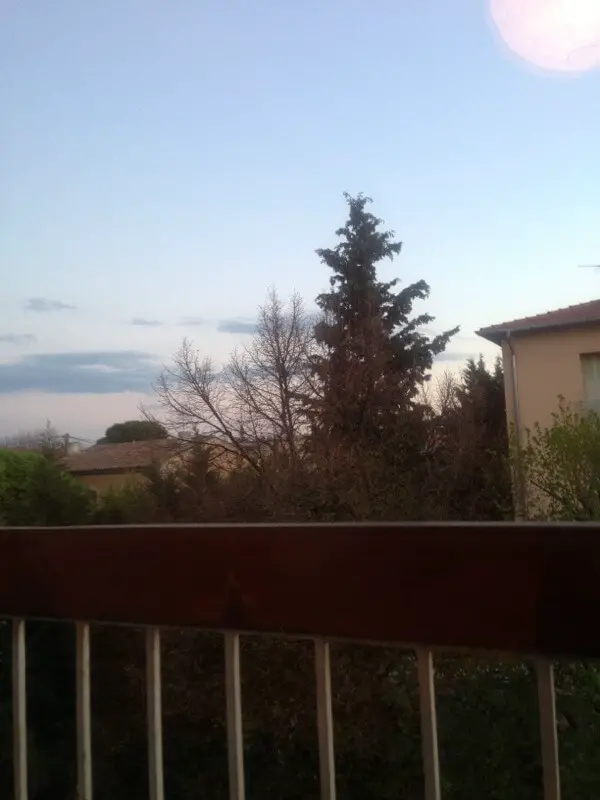 MeiLing and I mostly spent the time in our own room. We barely went out to spend time in the living room. Now that I thought about it, we did live in a nice apartment, a cosy one. However, I don't recall much about spending time in the living room.
I am not sure if we were not really allowed to stay there or if it was because Béatrice was in there all the time. Probably, I was just still adapting to the new life and conversing in French was definitely something I always avoid doing. Hence, the reason why I always stayed in my room.
---
Lessons Learned from Living with My French Mom 
We lived with her all through summer, the moment we stepped our foot in Aix en Provence until the very last day of summer vacations. I do have memories of her, and there are a few peculiar ones that I will definitely remember forever. 
Lesson 01: Walk while you can. 
I still remember going to the city centre with her on our first weekend in Aix. It was in the afternoon. The sun was still shining, covered with puffy clouds. We were kind of excited to head to the city with our host mom. Gave us a feeling like a real family. 
Halfway walking down the wooden wobbly staircase, Beatrice told us that we would be walking to town. I almost slipped down the stairs when she said that. My brain was trying to compute.
Walk? Under the hot scorching sun? In the middle of summer? Is she crazy?
I was not used to walking. Back at home in Malaysia, it was always driving around with a car. Right here in France, walking is the norm. It's a part of the daily routine. Saves up the gas, the parking, and you get a bonus of enjoying the sunshine. But oh boy, for someone like me, it felt like walking through hell.
By the time we reached Gare Routiere d'Aix en Provence (bus station), I was drenched in sweat. It felt like I was doing cardio for an hour. Gasping for air indeed.
She walked with us and showed us around a little bit. It was quite speedy. We passed by the Tourism Office (L'office de Tourisme), showed us the famous Paul Cezanne statue.  By that time, we were already at La Rotonde. And guess what? It was the end of her tour and she bid us goodbye.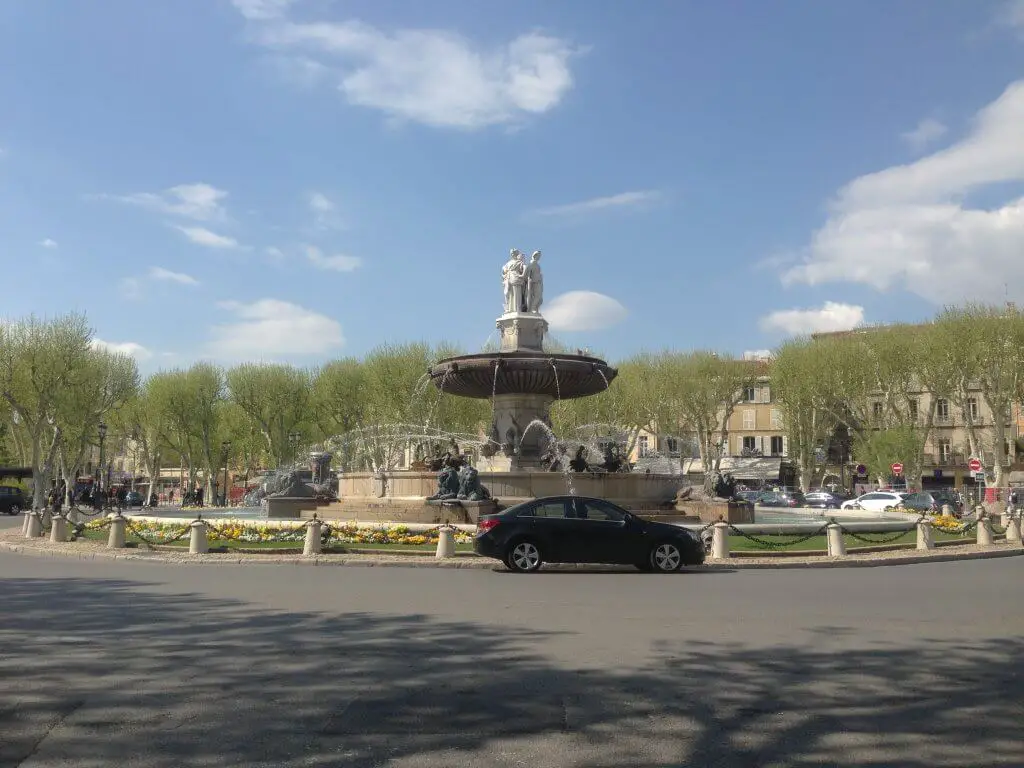 Blanked. Surprised. Thought that she was going to show us more. Unfortunately, that didn't happen. It was just the MeiLing and me at the end of the day figuring out which road to take.
But thanks to her, walking eventually became a norm for me. Difficult to adapt at first, but there were times where I would walk back from class and enjoy the little things happening in Aix. It was my new home after all. 
Lesson 02: Being courteous at the table.
Once we had somebody over for lunch on the weekend. We sat at the dining table for the very first time. Beatrice made noodles. Everybody served themselves. We talked and talked while spooning the noodles down the throat. We spent a really good time at the table.
I was slightly hungry by the end of my first serving. Involuntarily, out of common habit being at home, I stood up and served another plate of noodles. I sat down and saw that Beatrice was staring at me. She had her eyes fixed on me, but her mouth was still in conversation with our guest. I knew she was not happy about something, but I couldn't care less. It had been a while that she actually cooked proper food instead of buying frozen food from Picard. 
She came to me after the meal and told me personally that I should not serve myself if the host does not invite you to go for another round of serving. Apparently, it's a French culture. It is impolite to serve myself if the host does not invite us to do so.
So, sit tight till the host offers you more food.
Lesson 03: Be thoughtful of toilet papers
Sometimes (read: most of the time), we do get scolded for using too much pink toilet paper. Yes, pink. Weird right?
This is a good example of cultural difference. From a country where we have flexible hose next to our toilet bowl (or at least a bucket of water), to just a toilet bowl and toilet roll. 
Our French mom would get super angry sometimes, and she will not stop blabbering about how we should not overuse the toilet papers.
I would just hold myself from laughing sometimes. I mean, the main purpose of toilet paper is to clean yourself after doing the small or big business right? It's just toilet paper anyway.
Lesson 04: No noise please!
MeiLing and I, we don't usually make a lot of noise in the house. Occasionally, we would play songs on our speakers (on the average volume of course) or put on our earphones especially at night.
There are times where she would just come at us and asked us if we had been walking around at night in the hallway. She would tell us to walk quietly step by step as she is a light sleeper and she couldn't stand noises at night. 
It was tough in a way that we had to control everything that we were doing. For one, we have all the rights to walk up and down the hallway. The apartment is old, the floors are not as sturdy as it used to be. It creeks at every step as if you're walking in an abandoned haunted house. 
One time, I think MeiLing was heading for the toilet. I heard her footsteps. It wasn't so loud. I was almost falling asleep when I heard Béatrice screamed from her room just because the floors were creaking. It was complete madness.
Lesson 05: Keep the bathroom floor dry all the time & spend less than 10 minutes to shower. 
Keeping the shower dry after usage. It is a universal rule that Europeans love their bathroom floor dry. They don't like water splashing out of the shower, or bathtub. Floor squeaky clean.
Whereas in Malaysia, the bathroom and toilet are commonly placed under one space, and normally, it's all the time wet and damp. We do not have a proper separation or a glass panel to distinct these two spaces. This was the situation back in the old days, about 10-15 years back. Now, bathrooms and toilets are pretty much modernized and westernized. Therefore, the statement above doesn't apply everywhere. I don't have a fancy bathroom in my house; this is just merely based on my personal experience. 
Her typical phrases be like :
"Désolee de te déranger. Mais, pourquoi le tapis de bain est trempe?" ( Sorry to bother you but why is the bathroom floor mat drenched?)
"Vous prenez une douche or vous nettoyez la salle de bain?" ("Are you taking a shower or are you cleaning the bathroom?")
"Vous avez pris beaucoup de temps dans la douche. Il faudra economiser de l'eau un peu les filles…" ( You are taking too much time showering. You should save up some water girls…")
In her house, there is only a bathtub with no curtain. When we take a shower in a bathtub, well sometimes, it is difficult to not get the water splash out. It is not on purpose. We can't really stand, because there are no shower curtains to prevent the water from falling on the floor. Sitting in the bathtub doesn't change much either. 
And her bathroom floor mat was thin. How do you expect it to stay dry when there are three people in the house using the same shower? 
On top of that, we only had less than 10 minutes to shower every time. Because using too much water would increase her water bills… 
---
My Host Mom : Thoughtful & Caring
Despite all the lectures during those two months living with my French mom, I did spend quite a nice time living with her. There are times where we would talk about something. She would make jokes sometimes and we laughed on and on about it. She would start a conversation just to help us practice speaking and listening in French. Whenever we didn't understand a word, she would always try her best to explain it to us. 
There was one time, I had zona, a type of shingles. Similar to chickenpox, but this one is like skin rash with blisters. Itchy and very painful. I was hopeless in the French language; therefore, I was too scared to go and see the doctor on my own. 
I told Béatrice about what happened. She actually took me out to the clinic to see her doctor. Explained everything to him and helped me out to get the medicine from a nearby pharmacy.
Well, she was the only 'mom' I had at the time. 
Living with a French mom changed my perspective on the French language and culture. It's not a skill that you can gain by learning. It is by living the learnt theory.
Have you lived abroad with a host family? Share with me your experience living with a host family down in the comments below!
Enjoyed reading this article about the Real Truth of Living with a French Mom?
Share this article and Pin this article now, read it encore après :